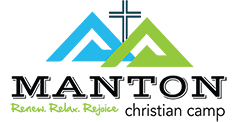 August 4, 2020 – COVID Statement
NEW
We have received confirmation that persons camping at MCC the week of July 20th have tested positive
for COVID-19. The State has been notified and we are working with them to ensure that we take all the
proper steps and precautions required. We do not believe they contracted the virus at MCC and we did not
receive notification of the positive tests until several days after they had left. Every facility they used at
MCC was cleaned and disinfected before their arrival and again immediately after their departure, in
accordance with our COVID-19 policy.
~~MCC Board Chair, Gary Nicholson~~
MCC is now open for overnight camping, as of June 22.
(Overnight fees/Camp Partner Program apply)
(remembering folks from our churches who have passed away)
(usually presented at MCC Family Camp)
SCAMP Camp 2020
Women's Retreat 2020 (September)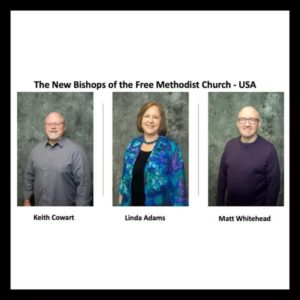 Welcome to the North Michigan Conference
Communication from Supt. Tom
Dear Family in Christ,
Who is the Church?
We are NOT given a spirit of fear, but of power and love and of a sound mind. 2 Timothy 1:7
We can do all things through Him who strengthens us. Philippians 4:13
Jesus said, "The Spirit of the Lord is upon me, because He has anointed me to proclaim good news to the poor. He has sent me to proclaim liberty to the captives and recovering of the sight to the blind, to set at liberty those who are oppressed, to proclaim the year of the Lord's favor." Luke 4:18-19. We are now the incarnation of Christ in the world, so this is true for us, the Church.
Thanks for checking out our website. I trust you will find what you need, or at least the phone number/e-mail of the person who can help you.
I am blessed to be serving as the Superintendent of the North Michigan Conference, USA.
Based on the foundation of forgiveness and connectionalism, God is leading us to build His kingdom in at least three key ways: developing pastors and local church leadership, vitalizing every church, and beginning a church planting movement in Michigan.
We will increase the average Morning Worship Attendance of the church in the North Michigan Conference from 2000 to 3000 by December 31, 2019. Secondly, we will have 10 church plants by December 31, 2019.
I am teaching material that I have put together from a variety of sources, and we call it, "Every Church Grows." It teaches pastors and church folks biblical principles, practical steps, and processes and perspectives for Kingdom growth. It is a six-week course that allows for the students to practice what they learn. We are focused on Church Worship Attendance because we believe that if we can get 1000 more people in our churches each Sunday morning, we will have more people hearing the gospel message, we will have more people accepting Jesus as Lord and Savior, we will have more people being baptized, more people becoming members, more people growing into leaders, more people to carry the load of ministry, and more people to continue to grow the Kingdom.
We are prayerfully focusing our time, talents, and resources to these ends, believing that God will supply all we need to accomplish His desires in and through our conference.
We are always looking for new connection to accomplish the everlasting work of God. Please pray with us as we seek God and continue the life-transformational work here in Northern Michigan.
Superintendent Thomas M. Doherty

ANNOUNCING

2020-2021 Appointments available –
here
**Videos/other resources – see NMAC-20 tab
*Bishop Linda Adams – Video Greeting

**
– Video State of the Work

**