Welcome to the North Michigan Conference
2021 Greetings from Supt. Tom
Thank you North Michigan Conference. 2020 was a year of adjustments and you did a Great Job!! I am praying that 2021 will be a year of Harvest. You all are a wonderful blessing. May God Fill you with His Spirit Empowering you to be the Hands, Feet and Heart of Jesus. Blessings
Introducing The Free Methodist Way from Light & Life Communications on Vimeo.
FREE METHODISTS are first and foremost a Kingdom people. Yet throughout church history God has raised up distinct movements like ours to enrich the larger body of Christ. . . We call it The Free Methodist Way.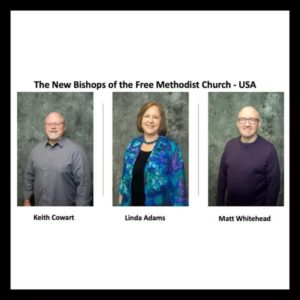 PLEASE NOTE NEW DATE & LOCATION BELOW
T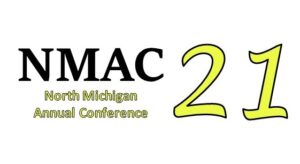 Annual Conference
(NMAC-21)
Thank you, Carol!
Carol Garn has been the North Michigan Conference Treasurer since July 2011. She is retiring,
as of 12-31-2020. We want to thank
her for her years of ministry to
the NMC. May God bless you, Carol, as you continue on other paths that He has for you!!! THANK YOU!!!!
Welcome, Cherryl!
We wish to welcome Cherryl Rosenberger as the new NMC Treasurer, effective January 1, 2021. Cherryl is also beginning her role as Treasurer of MVP (Multiplication, Vitalization, and Planting). Welcome aboard!