Our Mission & Vision
The North Michigan Conference is a conference of the Free Methodist Church USA. The Mission of the Free Methodist Church is to love God and people and to make disciples. The Vision of the Free Methodist Church is to bring wholeness to the world through healthy biblical communities of holy people multiplying disciples, leaders, groups and churches. For more information on the strategies the Free Methodist Church has for accomplishing this you can click on the logo below.
Leadership Team:
The Conference Leadership consists of four key leaders in the conference: the Superintendent, the chair of the Board of Administration, the chair of the Ministerial Education and Guidance Board, and the Director of the District Leaders.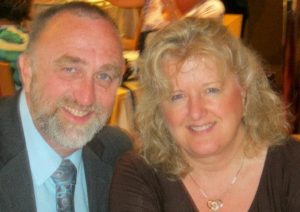 Rev. Dr. Thomas M. Doherty
Superintendent Doherty has been in ministry for over thirty years, the last eleven as Superintendent of the North Michigan Conference. He received his Masters of Divinity degree from Asbury Seminary and his Doctor of Ministry degree from Liberty University – John W. Rawlings School of Divinity. The focus of his doctoral work was Evangelism and Church Planting. The objective of his project and report was to look at a Systematic Evangelistic Discipleship process. Church growth, through evangelism and discipleship, is the central mission of his ministry as Superintendent.
The focus of the Conference since 2012 has been "Based in the Grace-Power of the Holy Spirit and in unity with God and one another it is three-fold: 1. To develop leaders, both lay and ordained. 2. To vitalize every church in the Conference. 3. To start a Church Planting Movement."
These filters shape who we are and what we do. Before 2012 we did not have a successful church plant for almost eight years. Since 2012 we have had seven, with more in the pipeline. This does not make a movement, but we are changing directions. We are exploring many expressions of church planting, including micro-church plants. We are actively recruiting and training people in personal outreach-discipleship and Kingdom expansion.
We are utilizing Every Church Grows and Turn-Around-Church methods to help vitalize our churches. We are trying to develop leaders who multiply leaders, structures, and methods that help churches and individuals reproduce themselves in all that we do.
We are always looking for partners in these Kingdom endeavors. Maybe you are called and equipped to be co-vocational. Perhaps your ministry call is secular/church like the early Church leaders we read about in the New Testament. If so, would you consider helping the North Michigan Conference expand the types of churches we offer through Micro-Church or house churches, or any other church plant? We are looking for people who we will train to lead at all levels.
The updated mission/vision statement is: "Based in the Grace-Power of the Holy Spirit and unity with God and one another, we will: develop multiplying leaders and vitalize churches to create a church planting movement in Michigan."
Superintendent Tom and his wife, Mickylouise, have six children and seven grandchildren. They love family time, working around their home, and developing their acreage for fun and farm production. They enjoy spending time in and near the water and all things Irish, except for the drinking and maybe a few other things.
If you are around on a Sunday, come check out one of our churches; if you feel the call of God to this area, let's talk about how we can grow His Kingdom together.
Blessings,
Reverend Dr. Thomas M. Doherty
Superintendent North Michigan Conference, Free Methodist Church, USA

Joy Burgeson, Chair of the BOA
I am blessed to be a fourth-generation Free Methodist whose parents are both pastors. I received a ministry degree from Central Christian College and was active in the Great Plains conference of the Free Methodist church for most of my adult life.
Since moving to Michigan almost four years ago, I've focused on supporting my husband Dallas in his pastoral ministry to The Springs Church in Cedar Springs and being a homeschool mom to four children.
I'm passionate about inter-generational worship and ministry, helping people recognize their God-given gifts, and empowering parents to raise up Christian families.
I look forward to seeing how God can use me to serve the North Michigan Conference and further His kingdom.

Rev. Russ Atherton, Chair of the MEG
I was born and then reborn. I got educated, married, more educated and then ordained. I got appointed to Elm Hall/Sumner, then Sault Ste. Marie, then Evart, then

Grand Rapids Lifestream.
I read, cycle, and recycle. Between sermons, Carol (my wife) and I visit our grown children (plus some spouses) and our growing grandchildren (currently nine). We are happy, very happy, in Jesus.
To get in touch with a member of the Lead Team please contact: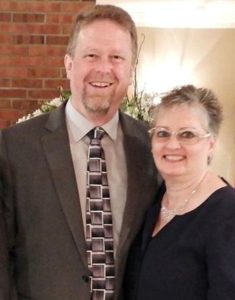 Cindy Bullock
Conference Administrative Assistant
NorthMIConference@gmail.com
231-559-0218
What we believe:
The call to One Way through Clarity, Unity, and Culture
In response to numerous national conversations
with FM leaders at all levels, the bishops introduce:
The Free Methodist Way: Five Values that Shape our Identity.
No more identity crisis.
These five values express the
distinctives
that set us apart from other faith families
in the body of Christ. Bishops Linda, Keith and Matt
invite you to join us in creating a unique culture in
every local church as you lead a disciples-making,
mission-engaging congregation that embraces
The Free Methodist Way as a way of life.
We're excited to share these resources with you.
We share the beliefs of the Free Methodist Church that can
be read in their entirety in the current Book of Discipline.
Here is an abbreviated version of the Free Methodist
doctrines and beliefs as well as resources about the history
of the Free Methodist Church and what it means to be