Our Mission & Vision
The North Michigan Conference is a conference of the Free Methodist Church USA. The Mission of the Free Methodist Church is to love God and people and to make disciples. The Vision of the Free Methodist Church is to bring wholeness to the world through healthy biblical communities of holy people multiplying disciples, leaders, groups and churches. For more information on the strategies the Free Methodist Church has for accomplishing this you can click on the logo below.
Leadership Team:
The Conference Leadership consists of four key leaders in the conference: the Superintendent, the chair of the Board of Administration, the chair of the Ministerial Education and Guidance Board, and the Director of the District Leaders.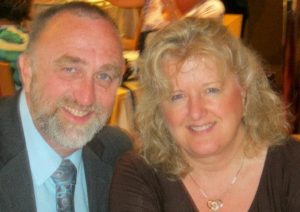 Rev. Thomas Doherty, Superintendent
The superintendent has been in ministry for more than 26 years: as a pastor, a chaplain, and, more recently, as superintendent. He has a Masters of Divinity and is currently working on a Doctorate in Christian Counseling. He has previously served the conference as a district leader, a member of both conference Board of Administration and Ministerial Education and Guidance Board, as well as the Dean of the North Michigan School of Ministry. He and his wife, Mickylouise, have five children and six grandchildren. "I have a vision and a desire to make a difference for the Kingdom. I am focused on helping leaders to grow, churches to become vital, and a church planting movement to begin in Michigan. My passion is helping Christians become more effective in expressing the Love of Christ and drawing people into a relationship with Jesus Christ. We are working hard at this in many ways, including teaching the folks of our conference the Every Church Grows material, and praise God, He is blessing and we are seeing results." – Supt. Tom
Melinda Vokal, Chair of the BOA
I was raised in the Free Methodist Church. I floundered in my faith throughout my youth, but finally grabbed on in my early twenties. I am a mom to two wonderful daughters and grandmother to seven awesome grandchildren. I live in the home where I grew up. I work more hours than I sleep.

Rev. Russ Atherton, Chair of the MEG
I was born and then reborn. I got educated, married, more educated and then ordained. I got appointed to Elm Hall/Sumner, then Sault Ste. Marie, then Evart, then

Grand Rapids Lifestream.
I read, cycle, and recycle. Between sermons, Carol (my wife) and I visit our grown children (plus some spouses) and our growing grandchildren (currently nine). We are happy, very happy, in Jesus.
To get in touch with a member of the Lead Team please contact: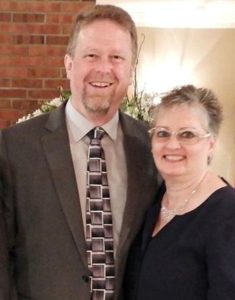 Cindy Bullock
Conference Administrative Assistant
NorthMIConference@gmail.com
231-559-0218
What we believe:
We share the beliefs of the Free Methodist Church that can
be read in their entirety in the current Book of Discipline.
Here is an abbreviated version of the Free Methodist
doctrines and beliefs as well as resources about the history
of the Free Methodist Church and what it means to be